A comfortable and stable hammock with a frame provides maximum relaxation and rest among planted plants and trees. What to look for when buying a frame garden hammock?
What are the advantages of choosing a hammock with a frame? The benefits of resting in a garden hammock
Why is it even worth buying a hammock for the garden with a frame? We can put it anywhere we want, not limited to places with trees and adequate hanging space. Light swaying in a hammock provides maximum relaxation – the lack of pressure points makes you immediately find a comfortable position in it, without feeling any pain (provides optimal support for the spine). Is there anything more pleasant than a regenerative afternoon nap in a garden hammock or reading your favorite book?
A hammock with a wooden or metal frame?
There are two types of fabric hammocks on the market – with a wooden or metal frame. Models with wooden frames are elegant and more impressive – they can be a real decoration of our resting area (most often they are made of beech or Scandinavian spruce, especially attractive are those made of exotic species of trees). In turn, hammocks with a frame made of metal (steel, aluminum) and much better withstand adverse weather conditions, are more durable (for example, even brilliantly impregnated wood will not survive as much as aluminum).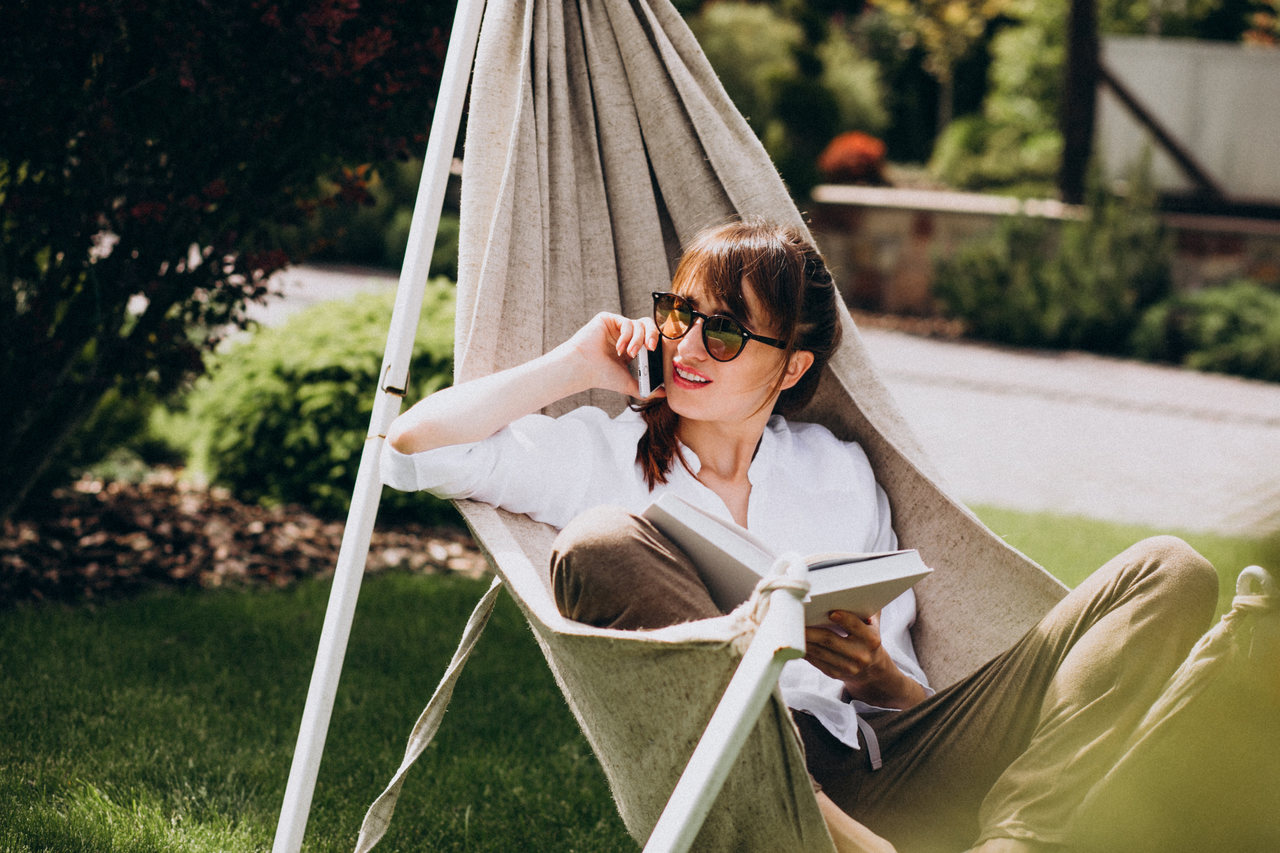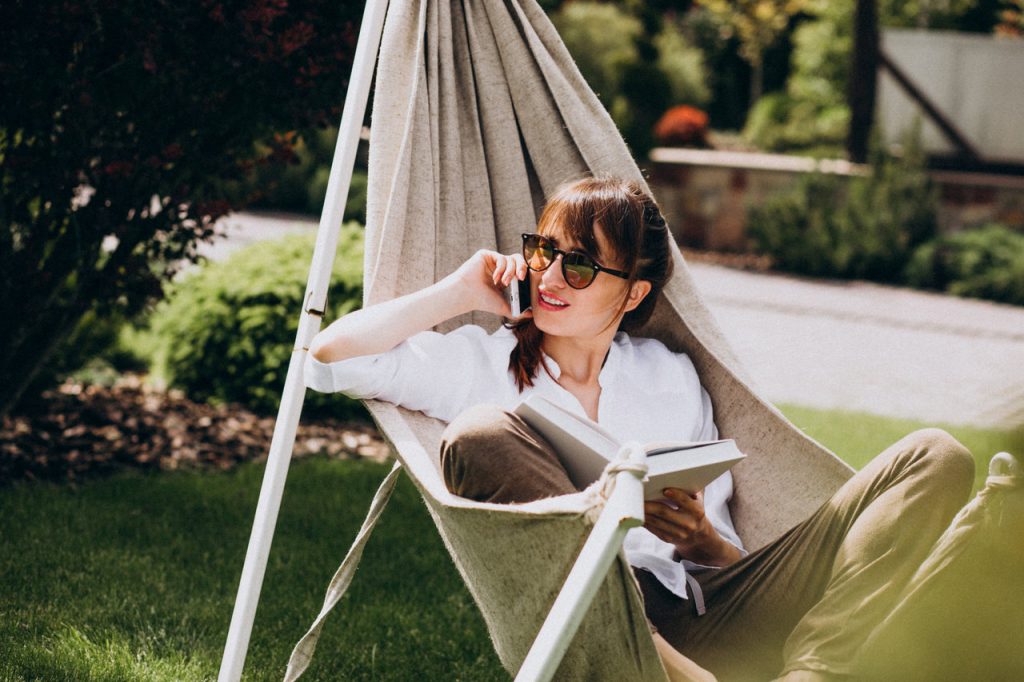 Relaxing in a hammock – which garden fabric works best?
If our hammock with a frame will be used inside the house, we can buy a model with breathable cotton fabric. On the other hand, if you plan to relax in a hammock outdoors, the recommended choice will be durable nylon, polyester or poly-cotton; these materials will perform very well even in harsh weather.
What amenities can a garden hammock with a frame structure have?
To meet the expectations of customers, manufacturers of hammocks equip them with a number of amenities. Very popular are hammocks with a canopy, which protect from the intense rays of the sun. People living near bodies of water usually opt for models with mosquito nets, which effectively protect their users from insect bites.
What size garden hammock with a frame?
It is difficult to unequivocally answer this question. In general, a garden hammock should allow the highest household member in the family to rest comfortably. Popular sizes of hammocks which lovers of this form of relaxation decide on are 200 × 120 cm (length × width) and 200 × 120 cm (length × width). Not without importance is also the maximum load, for safety it is worth choosing models that can easily bear at least 150 – 200 kg.
How much does a garden hammock with a frame cost?
Can everyone afford to buy a garden hammock with a frame? The cheapest models offered by manufacturers cost about 200-300 PLN, but their quality and durability may be questionable. A solid hammock, which can carry a greater load (even up to 300 kg), can be bought for about 700-800 złotych (the more designer rack construction or sophisticated facilities, the higher the price). It is more sensible to pay extra and be sure that the hammock on which we will be resting will survive more than one season
>> See also: Choosing a garden hammock. What to pay attention to?
In conclusion, the hammock with a frame construction is the ideal solution for people who like to relax in a reclined position. The wide range of models and materials makes it possible for every lover of rocking to find something for himself. What is more, this type of garden gadget can be placed not only on the lawn, but also on the terrace, balcony or in the winter garden, enjoying its use, even when the weather is not good.